Greeting SCARS readers! With the year coming to an end, I figured it was time to talk about what gory goodness came out of 2009. Below is a list of films that I enjoyed the most. We saw a lot of remakes and sparkly vampires come out of Hollywood, but luckily the slack was picked up by several other countries that brought us some cinematic gold. Read on and let me know what you think: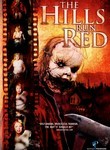 10. The Hills Run Red: A good ole fashioned slasher flick that doesn't try to be anything but that. It does have a few twists and turns but it stays true to the essentials: blood, boobs and a kick ass masked killer.
Synopsis: When they hear there's a complete print of their favorite slasher movie hidden in their hometown's backwoods, a group of horror movie buffs heads out in search of the celluloid treasure. Once arriving at their destination, they discover that the carnage captured in the movie was completely real, and worse yet, the filmmakers are looking to spill more blood before they're ready to call "cut." Sophie Monk and William Sadler star.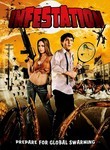 9. Infestation: The one good thing that came out of seeing the horrible and unnecessary remake of It's Alive was seeing this trailer. I had no idea this film even existed before hand so I instantly added it to my Netflix cue. This is a very fun film. It has a nice blend of real SPFX and CGI that works well with the giant bugs and original creatures that crawl all over the place. Definitely worth a watch.
Synopsis: Prepare for global swarming. The innocent slacker Cooper (Chris Marquette) begins a new job and shortly enters a mutant nightmare, waking up to find himself trapped inside a gooey cocoon spun by a gigantic mutant insect. After freeing himself, Cooper must find a way to rescue the other people trapped with him and team with them to battle flying, flesh-eating bugs and human hybrid mutants in order to save the planet.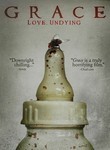 8. Grace: Being a fan of the short film with the same name, I have been looking forward to this feature length version for a long time and was not disapointed when it finally came out. Very character driven and done like a classic suspenseful horror film that we just don't see enough of these days.
Synopsis: When an accident takes the life of the unborn, 8-month-old fetus inside her, Madeline Matheson (Jordan Ladd) insists on delivering the stillborn child — only to discover that the baby is alive and heinously hungry. Before long, voracious baby Grace spurns milk and forces Madeline to slake her insatiable appetite for blood. Paul Solet directs this masterful horror movie, while Gabrielle Rose and Stephen Park co-star.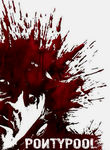 7: Pontypool: Another film that fell into the zombie genre since no one knew what else to call it, but it really isn't that at all. Imagine if the English language became infected. The threat of saying certain words would drive you to insanity and attack anyone else around you. Creepy huh? If you are claustrophobic at all, this isn't a film for you.
Synopsis: Valentine's Day is anything but ordinary for radio shock-jock Grant Mazzy (Stephen McHattie) when he stumbles into a crazed woman on the way to work. That's just the beginning as a lot of other people in the small Ontario town of Pontypool start acting awfully funny. Lisa Houle, Georgina Reilly, Rick Roberts and Hrant Alianak co-star in this genre-bending zombie pic directed by Bruce McDonald and based on the novel by Tony Burgess.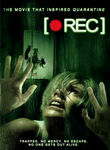 6. Rec: Most of us were forced to see the American remake Quarantine first since the release of Rec in the states was delayed for a long time. Quarantine was basically a frame-by-frame duplicate with a little more gore, but the eerie atmosphere the Rec gave off just didn't carry over as well in the remake, not to mention the main character was a little less annoying even without knowing what she was saying! The first person camera use really put you in the building with them and built a suspense that kept growing until the very end. Rec 2 has just come out over seas and I really hope it comes to America before Hollywood pushes out their version of that, too.
Synopsis: Trapped in a quarantined Barcelona apartment building with residents, firefighters and a growing horde of ravenous zombies, television reporter Angela (Manuela Velasco) and her cameraman, Pablo, record brutal deaths and terrifying events while trying to stay alive. Filmed entirely from unseen Pablo's point of view, this tension-filled Spanish horror film thrills viewers with its aggressive action. Paco Plaza and Jaume Balagueró direct.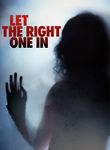 5. Let The Right One In: This is being called one of the greatest vampire films of all time and I have to agree. For a year filled with sparkly vampires and bad attempts from Hollywood trying to make a quick buck on this blood sucking trend, this was a much needed breath of fresh air. Sure it isn't action packed or filled with CGI creatures, but that's what makes it great. A good story done by strong actors and an atmosphere that will keep you glued to the screen. It did so well that an American remake is in the works now called Let Me In. Expect to see that sometime in 2010.
Synopsis: Twelve-year-old Oskar (Kåre Hedebrant), the constant target of bullies, spends his time plotting revenge and collecting news items about the grisly murders plaguing his town. But things change when he meets a new girl named Eli (Lina Leandersson), a misfit vampire who steals his heart. As a serial killer continues to prey on teen boys in their small Swedish village, Eli helps Oskar find the courage to stand up to his tormenters.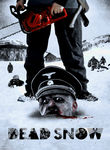 4. Dead Snow: Zombies are scary. Nazis are scary. Nazi Zombies? Awesome! This is a horror flick made by horror fans that mix great gore and creepy as all hell zombies with humor and some homages to classic horror films that will make you squeal with joy.
Synopsis: A group of Norwegian friends get the scariest history lesson of their lives during a weekend getaway to the snowy town of Øksfjord, where the party is interrupted by throngs of Nazi zombies who once occupied the area. Armed with a machine-gun-equipped snowmobile, the gang fights for survival in director Tommy Wirkola's quirky horror, shot on location in the mountains of Norway.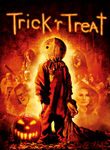 3. Trick r' Treat: An anthology film (like Creepshow and Tales From The Crypt) that did actually what it intended to do: entertain me from beginning to end. This one will be in my DVD player every Halloween from now on.
Synopsis: The usually boisterous traditions of Halloween turn baleful, and everyone in a small town tries to survive one night in pure hell in writer-director Michael Dougherty's fright fest. Several stories weave together, such as a loner fending off a demented trick-or-treater's attacks, kids uncovering a freaky secret, a school principal — who moonlights as a serial killer — poisoning his candy, and more. Dylan Baker, Anna Paquin and Brian Cox star.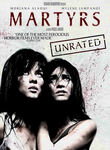 2. Martyrs: One of the few films I've seen over the years that actually disturbed me for days after watching it. It has been thrown into the 'torture porn' category but it is much more than that. Very dark and unsettling.
Synopsis: Years after she escaped from an icy torture chamber in an abandoned slaughterhouse, Lucie (Mylène Jampanoï) enlists the help of her closest friend, Anna (Morjana Alaoui), to track down the family who tormented her and exact her revenge. But when Lucie and Anna investigate further, they discover that they've only scratched the surface of an unspeakably vile secret organization. Pascal Laugier directs this ultraviolent horror film.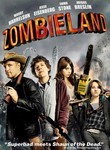 1. Zombieland: I am a sucker for a good zombie comedy (zomedy?) so this one made it directly to my favorite movies list. This film is a lot of fun while still keeping the zombies scary looking. Can you really go wrong with an undead clown?
Synopsis: An easily spooked guy, Columbus (Jesse Eisenberg), joins forces with wild man Tallahassee (Woody Harrelson) to fight for survival in a world virtually taken over by freakish zombies. As they destroy scores of the undead, they meet up with two other survivors, Little Rock (Abigail Breslin) and Wichita (Emma Stone), and journey to a supposedly safe abandoned amusement park. Ruben Fleischer directs this horror romp.
Honorable Mentions: The Ghosthouse Underground series put out a very solid group this year with 3 of the 4 being worth the watch: The Children (the best of the bunch), The Thaw and Seventh Moon. Deadgirl, Thirst, House of the Devil and Splinter were all great DVD releases, Drag Me To Hell was enjoyable but didn't wow me as much as it did for many other horror fans, but the sci-fi flick District 9 surpassed my expectations and brought us the most original alien film made in years. We unfortunately saw a large amount of remakes but The Last House On The Left and My Bloody Valentine 3D were two that did a good job with at least trying to improve on the original, not just use the popularity of the name to make a quick buck.
Have yet to see The Box, The Orphan, H2, Jennifer's Body, Paranormal Activity or Saw VI, but I'm confident that these wouldn't effect my list at all.
Worst Films of 2009: With not having a lot of free time/money I try to stay clear of anything that shows even a small sign of sucking ass, and judging from most reviews I read, I'm fairly good at judging that. But there are always a few that slip through the cracks so here are a few 'crap-on-film' titles that I suggest you avoid: Wrong Turn 3; an unnecessary addition to the series that does nothing to enhance it at all.  It's Alive (Remake); a complete overhaul of the original plot line that just wasn't very good. Really bad CGI and acting that isn't much better. Amusement; I was hopeful for this one which was even more of a let down. They held back on vital information until the end which kept me from caring about any of the characters.
Thanks for reading and let me know what you think!
Matt